Welcome!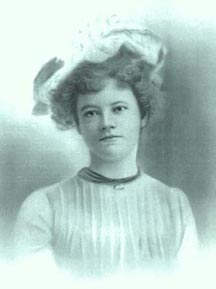 This site is a work in progress. I hope it gives a good history of the Lyders-Gustafson extended family, including members of the Berg, Cragwick, Sexe, Sovia, Cleaveland, Ogren, Strong, and Easley families, to name just a few.
I think they are a pretty interesting bunch.
Tip: Search for a name (maybe yours!) using the search boxes to the right. If several names come up, select one by clicking it, bringing you to that individual's page. If you then click the Ancestors tab, you will be shown the family tree for that individual.
People and dates will be added/changed as I find new information, which happens all the time. This is an ever-evolving project. I am open to suggestions if you would like me to focus on a particular family.
I strive for accuracy, but mistakes do unfortunately happen. If you see anything that looks wrong to you, please let me know by emailing me directly at julia.easley@gmail.com and I will look into it. I'm also happy to make any additions you wish to share with me. -- Julia Lyders Easley
Contact Us

If you have any questions or comments about the information on this site, please contact us. We look forward to hearing from you.